Caldwell Casting Co., Inc., Cambridge, MD is an aluminum and zinc die casting company which serves a variety of commercial and Department of Defense users. In business for 66 years, we have made millions of parts using all varieties of aluminum and zinc alloys.
Based in Maryland's rural Eastern Shore and with a dedicated work force, we offer surprisingly low cost parts made to very close tolerances. For new projects we have extensive product engineering and tool design experience to help you make the product you want at a cost you need.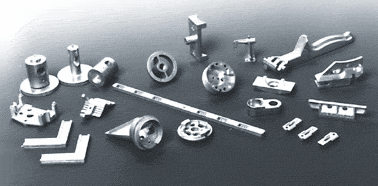 Thinking of bringing parts made overseas back to the U.S.? Then talk to us. As one of our customers found out our prices will surprise you and with our short lead times you will significantly reduce your investment in inventory. Think how simple it would be to place an order and have parts arrive in only a few weeks and at a competitive price.
We manufacture Die Castings complete to print, including secondary machining, finishing and assembly.
HUBZone Certified Small Business